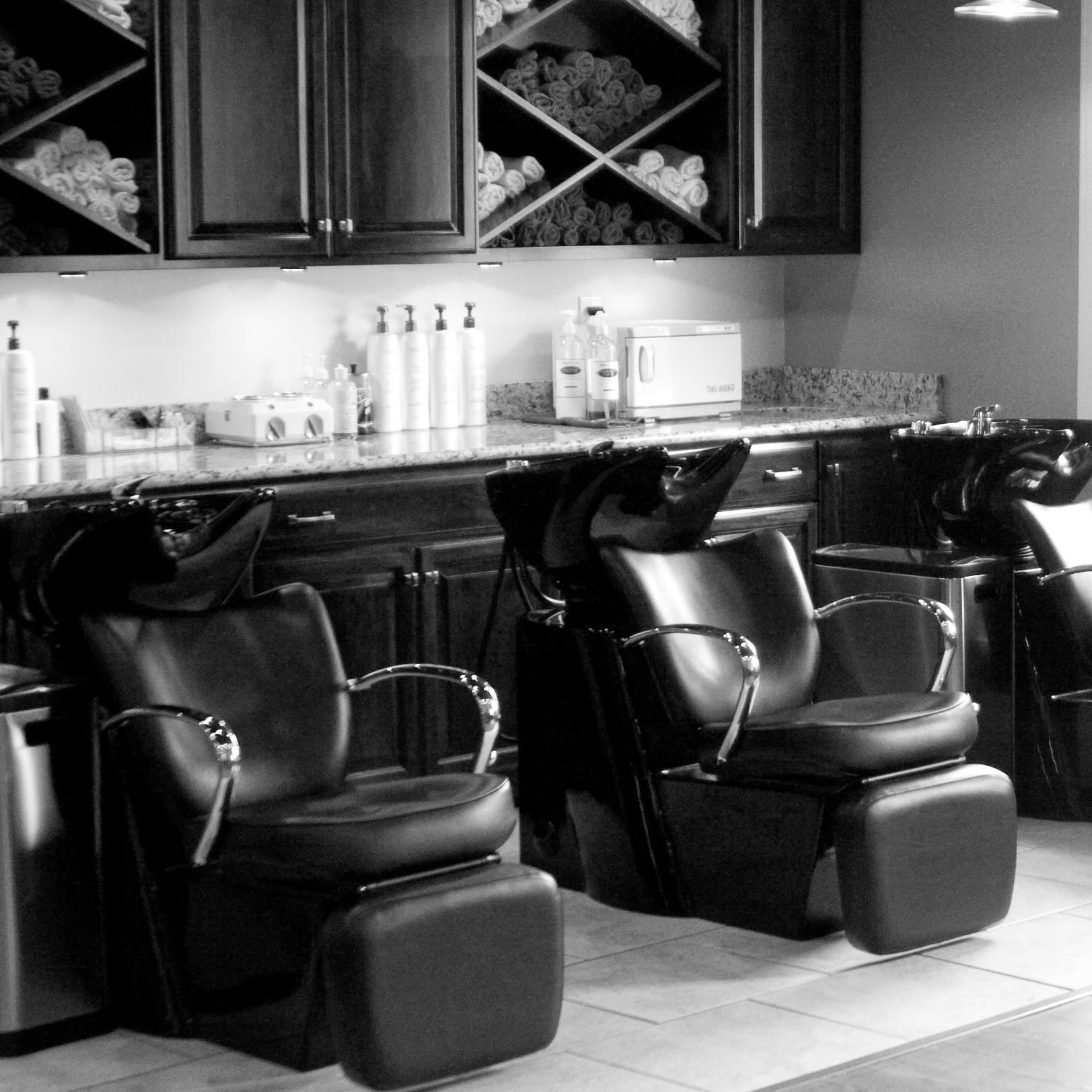 Located in Louisville, Kentucky MnO Salon, we want you to be the person you want to be. Whether it's confidence in a look you already love or the thrill of discovering something completely new, our stylists are here to deliver an experience tailored just for you, with styling tips, advice on trends and color, and personalized service that goes beyond what you expect. All within our relaxing environment, filled with happy girls and friendly conversation.
Inspired by your possibilities, we want you to leave the salon feeling perfectly good about who you are.
Meet The Team
"I have been going to Meghan and Olivia for years, and I have followed them to 3 different locations. MnO offers an upscale laid back experience with the latest haircut styles and coloring as well as a wonderful makeup and hair product line. I have gone to few different stylists at MnO and have been beyond happy with each one. I highly recommend MnO to anyone!!"
Stephanie Olson

"LOVE, LOVE, LOVE MNO Salon! I've been a client of Meghan's & Olivia's for many years and they get it right EVERY time. People always compliment my hair and it's color! They are all so sweet!"
Brooke Cecil

"Excellent service from the front desk to color and cut. Thank you for all that you do!"
Trudy Ross

"MnO is a top notch salon. The staff makes you feel welcome the minute you walk in the door and the service is amazing. I get my hair cut and colored and I am always happy with how it looks when I leave. I highly recommend MnO!"
Emily Hancock

"I love MNO from the time I walk in and am greeted by Carol to getting my hair done by Meghan I feel so welcomed! I get to catch up with great friends every time I go and they always do a fabulous job! I would highly recommend them to anyone! Love you all at MNO!"
Lauren Roney Hellmann | Facebook